Beijing 2022 releases second edition of Playbook******
BEIJING, Dec. 13 (Xinhua) -- With less than two months to go before the Beijing 2022 Olympic Winter Games, the organizing committee, together with the International Olympic Committee (IOC) and the International Paralympic Committee (IPC), published the second edition of the Playbook that outlines COVID-19 countermeasures for the Games.。
Like the first edition, the Playbook offers separate versions for athletes and team officials, as well as other stakeholders, including the Olympic and Paralympic Family, press and broadcasters, International Federations (IFs) and the general workforce.。
The latest updates include information requested directly by stakeholders and from feedback received during various briefings held since October, with additional information about vaccinations; customs entry requirements; flight booking; pre-departure testing; the pre-Games period; the closed-loop system; accommodation; transport; food and beverage; screening testing; health monitoring; close contact management; and the period between the Olympic and Paralympic Winter Games.。
A "Key points to remember" section is also included to help guide stakeholders through each stage of their Games-time experience.。
"The measures outlined in the Playbooks are formulated in accordance with the latest COVID-19 scientific research, expert opinions and the experience of other international competitions," explained Beijing 2022 vice president and secretary general Han Zirong.。
"We believe that these countermeasures can effectively reduce the risk of COVID-19; ensure that athletes and all Olympic and Paralympic participants can safely and conveniently engage in training, competition and work during the Beijing 2022 Games; and protect the health and safety of the local population," she added.。
"We hope everyone can strictly abide by the Playbooks and work together to deliver to the world a simple, safe and splendid Olympic and Paralympic Winter Games."
Christophe Dubi, IOC Olympic Games Executive Director, noted that these COVID-19 countermeasures, put in place after consultation with leading global health experts, are key to the safety and success of the Games.。
"By creating a secure environment, this will provide a unique Games-time experience, and help athletes fully focus on the fundamentals of the Olympic and Paralympic Winter Games - sports competition."
"This guides all our planning and will ensure that the attention remains on the outstanding performances we can expect from the world's best winter athletes in Beijing next year," he said.。
Colleen Wrenn, the IPC's Chief Paralympic Games Delivery Officer, said: "With the experience gained in the delivery of major events around the world and the input of medical experts, we are confident the measures outlined in the Playbooks will allow participants to take part in the Olympic and Paralympic Winter Games while protecting their health. Crucially, also, the Playbooks are designed to safeguard the health of all participants and the people of China."
According to the organizers, further policies and briefings will continue to be provided over the coming weeks. Acknowledging the continually evolving global health situation, any additional, necessary countermeasures will be implemented right up to and during Games time, to ensure the safety of all the participants and the local population.。
The Olympic Winter Games will take place between February 4 and 20, 2022, and the Paralympic Winter Games will be held from March 4 to 13. Enditem。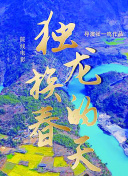 西安一家属院建成20年没通燃气 沒有业委会处理成难题******
11月19日,西安明胜路46号楼有居民向华商报24钟头新闻热线029-88880000体现,称这一家属院是20年的旧楼,建成后迄今一直沒有通天然气,居民平常生活十分不方便,"大家都想安裝天然气,先资询了物业,物业说天然气报备建设申请办理工作中应当由家属院原所在单位承担。"这名居民称,这也是国家电网陕西供电公司电力工程科学院的家属院,2000年建好,推行"三供一业"后,住宅小区的物业管理方法从原先的企业转交到华衡物业。
11月20日中午,中企直播间帮记者在家属院内见到,门卫贴到着一份有关安裝天然气的公示,大概內容为住宅小区已创立天然气安裝工作中工作组以代表整体小区业主允许安裝并申请办理纯天然。公示上还附带4栋楼小区业主代表的联系电话,称天然气安裝为自行,如错过了本次集中化安裝,中后期将不另审理每户安裝申请办理。
记者在该家属院内并没有寻找物业公司办公室,一位居民告知记者,物业办公室没有家属院内,在文艺范儿路。随后,记者拨通了物业的联系方式,但一直无法接通。
一位住户称,现家属院内定居的大部分全是原公司的离休老员工,沒有天然气煮饭真是太不方便,"听别的隔壁邻居说,可以由业主委员会出来跟天然气申请办理,但人们沒有业主委员会,即使如今筹备也赶不及啊!"。
接着,华商报记者联络到家属院4号楼小区业主代表孟先生,他告知记者,因天然气报备建设新项目必须整体规划总平图,自身现就在原企业等待拿工程图纸,"大家早已跟物业商议好,物业说允许家属院开展天然气工程施工,等把天然气企业必须的证件和各种各样工程图纸取得,大家便去天然气企业商议,开展下一步工作。"。
"沒有物业或业主委员会还可以申请办理天然气报备建设。"西安市秦华天然气有限责任公司有关管理人员表明,相近这种的年久亲属要想申请办理天然气报备建设,只需有小区业主代表带头承担就可以了,包含建议征求、有关办理手续、各种各样工程图纸的给予,事后的收费标准难题,都能够由小区业主代表承担。
对于该家属院天然气安裝难题,华商报将向西安碑林区文艺范儿路社区服务中心出函资询,并将不断关心事情进度。
华商报记者 马群 杨平。
来源于:华商网-华商报。
编写:方方正正。
【彩神-Welcome👉👉十年信誉大平台,点击进入👉👉 打造国内最专业最具信赖的彩票平台,为您提供彩神-Welcome用户登录全网最精准计划软件,APP下载登陆,强大的竞彩网上推荐!!】
Burkina Faso draw Niger in African qualifier for Qatar 2022******
RABAT, Nov. 12 (Xinhua) -- Burkina Faso and Niger drew 1-1 on Friday in Marrakech central Morocco, in Group A of the African Qualifiers for the Qatar 2022 World Cup.。
Niger went ahead in the 34th minute through Youssef Oumanou's penalty before Issoufou Dayo equalized in similar fashion 10 minutes after the break.。
In the same group, Algeria beat Djibouti 4-0 on Friday in Cairo stadium.。
With 13 points on top of Group A, Algeria only need one point from their last match on Tuesday against second-placed Burkina Faso which have 11 points. Enditem。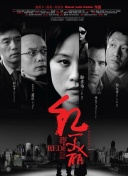 Verstappen wins 2021 F1 title with last******
by F1 correspondent Michael Butterworth。
BEIJING, Dec. 12 (Xinhua) -- Red Bull's Max Verstappen won the 2021 Formula 1 world championship after passing Mercedes' Lewis Hamilton for the lead on the last lap of a scarcely believable Abu Dhabi Grand Prix on Sunday.。
In a climax befitting one of the most dramatic and enthralling seasons in F1 history, Hamilton had led comfortably until a late-race safety car period wiped his lead out and allowed Verstappen to pit for a new set of soft compound tyres.。
After the stricken Williams of Nicholas Latifi was removed, the safety car peeled in to allow for one final lap under racing conditions, but race director Michael Masi controversially allowed the lapped cars sitting on track between Hamilton and Verstappen to overtake the safety car, meaning the two title rivals entered the race's final lap nose to tail.。
Mercedes felt aggrieved at Masi's decision, believing that the lapped cars should not have been able to overtake, as is normal practise, and it appeared as if Masi had changed his initial decision at short notice.。
With vastly superior grip from his fresher rubber and no backmarkers in the way, Verstappen dived up the inside of Hamilton at turn five and held on to win a race he had not led a single lap of up to that point.。
For his part, Hamilton had entered the weekend with the wind in his sails, coming off the back of three wins in a row for the first time this season.。
The Briton's run of good form meant he and Verstappen started the race absolutely level on points - the first time two F1 title rivals have been deadlocked ahead of the last race since 1974.。
Though Verstappen grabbed pole position on Saturday, Hamilton made by far the better start and took the lead at turn one, despite Verstappen's best efforts to overtake him at the hairpin.。
Settling down in the lead, Hamilton appeared to have an answer for everything Verstappen and Red Bull could throw at him, including having Verstappen's teammate Sergio Perez hold him up to allow the Dutchman to close on the Mercedes.。
However, just when it seemed as if Hamilton would win the race and take a record eighth world title, Latifi spun into the barriers to bring out the safety car and set up the grandstand finale.。
"It's unbelievable. Throughout the whole race I kept fighting and to have an opportunity on the last lap, it's incredible," said Verstappen afterwards.。
"My team know I love them and I hope we can do this for 10-15 years together. There's no reason to change ever, I want to stay with them for the rest of my life. I hope they let me."
"[Team boss] Christian [Horner] and [special advisor] Helmut [Marko] trusted me to be in the team in 2016, our goal was to be world champion and now we've done that."
Hamilton was magnanimous in defeat after a race in which he had not put a foot wrong.。
"Congratulations to Max and to his team. I think we did an amazing job this year. My team have worked so hard this whole year, it's been the most difficult of seasons. I'm so proud of them and I'm so grateful to be a part of the journey with them."
Behind the top two, Ferrari's Carlos Sainz took third, with the twin AlphaTauris of Yuki Tsunoda and Pierre Gasly finishing a strong fourth and fifth.。
Hamilton's teammate Valtteri Bottas finished a disappointing sixth in his last race for Mercedes, with McLaren's Lando Norris taking seventh. The Alpines finished eighth and ninth, with Fernando Alonso ahead of Esteban Ocon, and Sainz's teammate Charles Leclerc rounded out the top ten.。
Some consolation for Mercedes came as the Silver Arrows sealed the constructors' championship for a record-extending eighth year in succession, with Red Bull second and Ferrari third.。
The 2022 Formula 1 season begins with the Bahrain Grand Prix on March 20, where the cars are set to look and perform very differently, as teams will have a brand new set of technical regulations to abide by.。
But the 2021 season will live long in the memory of everyone who watched one of the most dramatic, controversial and enthralling years the sport has known since its inception in 1950. Enditem。
90后情侣16万爆改房车当家:白天停公司 晚上移到路边
1.北京4例本土感染者涉及3区 社会面筛查1例在昌平区
2.赵丽颖林更新徐海乔聚餐被拍 颖宝酒劲上头变话痨
3.解放军总医院第三医学中心为官兵开启5G远程超声诊疗服务
4.美军"闪电航母"停靠日本,又想搞什么事情?