Messi wins record seventh Ballon d'Or as Putellas claims women's award******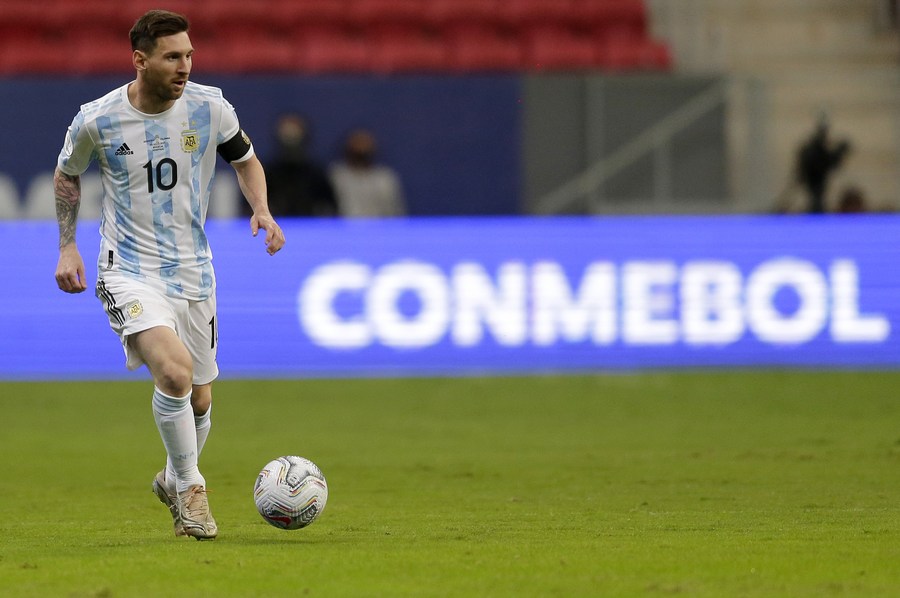 Lionel Messi of Argentina competes during the 2021 Copa America Semifinals football match between Argentina and Colombia in Brasilia, Brazil, on July 6, 2021. (Photo by Lucio Tavora/Xinhua)。
PARIS, Nov. 29 (Xinhua) -- Argentina's Lionel Messi has crowned the Ballon d'Or award for a record-extending seventh time on Monday, as his former club Barcelona's Alexia Putellas clinched the women's award after a stellar season with the Catalan club.。
Messi, 34, beat another favorite Robert Lewandowski of Poland to receive the trophy from his friend Luis Suarez.。
Now the Paris Saint-Germain striker is two triumphs clear of arch-rival Cristiano Ronaldo as the five-time winner finished sixth this year, the first time that he was voted out of the top three since 2010.。
The Paris Saint-Germain dominated the award from 2009 to 2012 and won another two in 2015 and 2019.。
"It's incredible to be here again," Messi said at the ceremony, which was held at Theatre du Chatelet in Paris.。
"Two years ago I thought it was the last time. People were starting to ask me when I was going to retire but now I'm here in Paris and very happy," he added.。
Messi helped his country win the Copa America this summer which ended his long-waiting title-drought with the senior national team. He was also named the best player of the tournament and claimed the Golden Boot.。
Despite the shocking exit from Barcelona in August, he has ended the last season with the La Liga giants in style, scoring 38 goals in 48 games and winning the Copa del Rey.。
"It's a special year for me with this Copa America title. It meant a lot to win at the Maracana stadium and I was so happy to celebrate with the people from Argentina," Messi said. "I don't know if it's the best year of my life - I've had a long career - but it was a special one with the title with Argentina after the tough times and the criticism."
Bayern Munich forward Lewandowski came second with only 38 points behind Messi (613 vs 580), which proved that the 170 juries from all over the world also highly recognized the prolific striker's performance.。
Lewandowski has been the favorite to claim the award in 2020, but the organizers finally canceled the vote due to the coronavirus pandemic.。
Even Messi admitted that his biggest contender "deserved to win it last year".。
The captain of Poland scored 53 goals in all competitions in 2021 for Bayern and was awarded the Striker of The Year prize, a new award that was only announced hours before the ceremony began.。
Chelsea midfielder Jorginho, having won the Champions League with his club and Euro 2020 with Italy, ranked third in the vote as Karim Benzema of Real Madrid, who is enjoying an impressive run this season, was in the fourth place.。
Putellas, captaining Barcelona to a treble-winning season, won the third edition of the women's Ballon d'Or. Her Barcelona and Spain teammate Jennifer Hermoso was second, with Sam Kerr of Chelsea coming in third.。
The 27-year-old Putellas was not the only Barcelona player to take a prize the night as the 19-year-old Pedri won the Kopa Trophy for the best player aged under 21.。
Paris Saint-Germain's Gianluigi Donnarumma, who helped Italy win Euro 2020 in which he was named the best player, won the Yashin Trophy for the best goalkeeper. Enditem。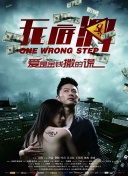 China's installed capacity of renewable power tops 1 bln kw******
BEIJING, Nov. 21 (Xinhua) -- China's installed capacity of renewable-energy power generation reached 1.002 billion kilowatts by the end of October, doubling that at the end of 2015, data from the National Energy Administration shows.。
The figure represents 43.5 percent of the country's total installed power generation capacity, increasing 10.2 percentage points from the end of 2015, according to the data.。
Of the total, the installed capacity of hydropower generation reached 385 million kilowatts, while that of wind, solar and biomass power generation stood at 299 million, 282 million and 35.34 million kilowatts, respectively.。
China's installed capacity of wind, solar, biomass and hydropower generation continued to rank first globally, the administration said.。
A circular jointly released by the Communist Party of China Central Committee and the State Council said that the country's proportion of non-fossil energy consumption should increase to around 20 percent during the 14th Five-Year Plan period (2021-2025). Enditem。
【中国彩吧-中国彩吧论坛👉👉十年信誉大平台,点击进入👉👉 打造国内最专业最具信赖的彩票平台,为您提供中国彩吧-中国彩吧论坛用户登录全网最精准计划软件,APP下载登陆,强大的竞彩网上推荐!!】
ExxonMobil, Apple, Boeing latest US giants to cut ties with Moscow******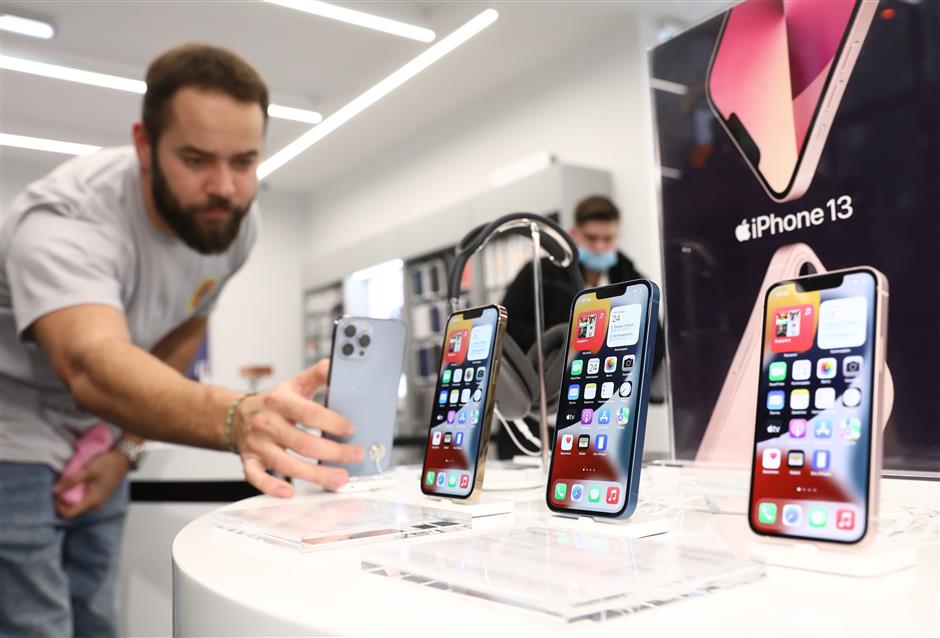 Imaginechina
Apple iPhone 13 smartphones on display in the re:Store shop in Tverskaya Street in Moscow on September 24, 2021.
Apple, ExxonMobil and Boeing announced on Tuesday in rapid succession steps to withdraw or freeze business in Russia as more US corporate giants take action after the Ukraine crisis.
The moves – in diverse industries and following earlier announcements by Disney, Ford, Mastercard and others – highlight the rising economic toll on Russia after its military operation in Ukraine unleashed massive sanctions across Western governments.
ExxonMobil will begin a phased withdrawal from the giant Sakhalin offshore oilfield that it has operated since 1995.
The US company operates in Russia on behalf of a consortium including Russian, Indian and Japanese companies, its only major project in Russia, after it pulled out of two joint ventures during the previous round of sanctions against Russia following its annexation of Crimea in 2014.
ExxonMobil's move follows earlier decisions by British energy group BP and Shell to pull out of joint projects in Russia. France's TotalEnergies said it would stay in Russia, but refrain from investing more money there.
ExxonMobil stressed that "the process to discontinue operations will need to be carefully managed and closely coordinated with the co-venturers in order to ensure it is executed safely."
Focus on security of staff
Earlier, Apple said it would halt all product sales in Russia and limit the use of Apple Pay and other services in the country.
Ukraine's defiant government, which has urged its people to battle Russian forces, has asked for help from all quarters, including Apple CEO Tim Cook.
Boeing for its part said it was suspending its support for Russian airlines and its operations in Moscow, saying it was "focused on ensuring the safety of our teammates in the region."
The action could weigh heavily on flag carrier Aeroflot, which flies the Boeing 737 and 777, and last week announced it was suspending flights to Europe in response to the flight ban.
The United States and European allies have put tough sanctions on Moscow in recent days, including by cutting selected Russian banks from the SWIFT messaging system, while Washington has announced measures specifically targeting the country's central bank.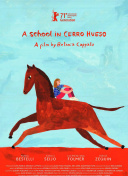 Liptovsky Mikulas almost upsets another league leader in Slovak Tipos Extraliga******
BRATISLAVA, Nov. 22 (Xinhua) -- After surprising HK Nitra in the previous round of the Slovak ice hockey premier league Tipos Extraliga, bottom team MHK 32 Liptovsky Mikulas pushed the game against another league leader HC Slovan Bratislava into overtime but ultimately falling short on Sunday.。
Slovan Bratislava produced a solid start in Liptovsky Mikulas, leading 2-0 after the first period, but the home team converted on two powerplays in the second period and tied the game at 2-2.。
Slovan struck again during another powerplay, retaking the lead. Liptovsky Mikulas did not surrender and managed to put the game into overtime in the third period.。
Twenty seconds before the conclusion of OT, just as the match was heading for a shootout, Slovan's Canadian defender Matt MacKenzie became the hero of the game, scoring the 4-3 game-winner by shooting through a forest of bodies.。
Elsewhere in Sunday's Tipos Extraliga, HC Grotto Presov was reminded how it feels to lose a game after seven consecutive rounds without a loss, losing 3-2 to HKM Zvolen despite opening the game with a quick goal.。
Dukla Michalovce's 22-year-old forward Andrej Kukuca was essential in his team's 4-2 victory in Spisska Nova Ves, leading the scoring list with two goals, while HC Nove Zamky inched a bit closer to the tenth spot after putting an end to its negative streak, edging out Trencin 2-1. Enditem。
酒泉卫星发射中心2020年度发射任务收官 正积极备战空间站任务
1.台风登陆日本 7.2万余人被命令撤离 近200个航班被取消
2.角膜移植新思路:从猪皮提取制作替代品 已使20名患者重见光明
3.预计2023年发布 全新凯迪拉克CT6谍照曝光
4.智慧交通驶入快车道——新基建、新生活