Shanghai vows to be hub of winter sports in east China******
SHANGHAI, Dec. 20 (Xinhua) -- In spite of being a city lacking in natural snow, Shanghai is stepping up its efforts to become a winter sports hub as China gears up for the 2022 Beijing Winter Olympics next February.。
The Shanghai stop of the FIS Cross-Country Skiing China City Tour ended last weekend, winning praise from athletes and coaches.。
The organizers adopted cutting edge snow-making technology for the event and laid a 300-meter FIS standard cross-country ski track along the Huangpu River in Yangpu District.。
Zhang Bei, leader of China's national cross-country skiing team, highly praised the competition environment.。
"Cross-country skiing events used to be held in mountainous areas covered with forest," said Zhang. "To compete in a metropolis like Shanghai is just like a fairy tale. On the waterfront of the Huangpu River, the combination of skiing and scenery is just unbelievable."
Chinese skiier Chi Chunxue, who has qualified for the Winter Olympics, was also excited to compete by the riverside.。
"It is the first time for Shanghai to hold a ski event. I am proud to be part of the first batch of participants," she said.。
According to the 14th Five-Year Plan for Shanghai's sports development, the city will play a key role in promoting winter sports in southern and eastern China.。
In addition to professional competitions, the city expects winter sports to flourish at grassroots level.。
In December 2018, Shanghai launched winter sports projects on school campuses. There are now 40 Winter Olympic model schools and 73 schools with a winter sports focus in Shanghai.。
Shanghai Jiading No.1 High School introduced ice hockey in 2019 and built a 200 square-meter rink in September 2020.。
"Compared with other sports, ice hockey is more interesting and fresh to me, so I chose to learn it without any hesitation," said Li Yifei, a student from Shanghai Jiading No.1 High School.。
Shanghai Huangpu Luwan No.1 Central Primary School cooperated with professional stadiums to offer students winter sports courses including skating, curling and snowboarding.。
According to the Shanghai Sports Bureau, as of October 2021, Shanghai has a total of 13 ice rinks, 34 indoor ski resorts and three curling venues, with various winter sports fields across 13 districts.。
"To better meet the demands of citizens, Shanghai will continue to upgrade ice and snow venues and facilitate citizens' participation in winter sports, " said Yan Jiadong, chairman of the Shanghai Ice & Snow Sports Association. Enditem。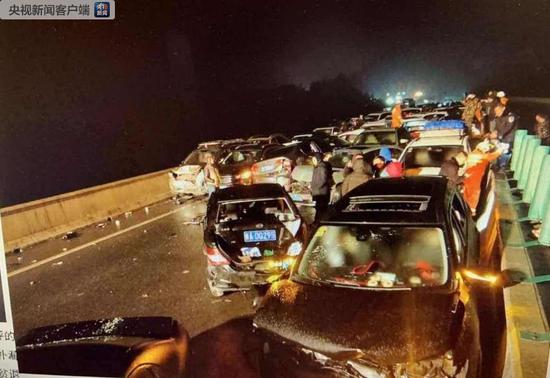 太危险!西安景寓学府小区高空掉下一螺丝砸破业主新车挡风玻璃******
  "幸亏是砸到车上了,要是把人砸到了该怎么办?"业主气愤的同时也感到后怕。
  张先生是西安市丰庆路景寓学府小区东区10号楼业主,3月16日上午,准备出门时他发现,刚买来的新车前风挡玻璃出现出现一处裂纹,"我这是3月8日才买的新车,3月14日停放在了小区自家停车位上。"张先生说,怀疑是人为导致前风挡玻璃破裂,他选择报警,通过派出所民警现场勘察并调取监控视频,发现车玻璃破裂为高空抛物导致,并在现场找到了一枚螺丝钉。
  华商报记者在张先生提供的小区监控视频中看到,3月14日上午11时04分许,他的车停放在小区地面车位,一高空坠物砸中车辆前风挡玻璃左上角处,随后弹落在车辆一旁,通过慢放和暂停,可以看见坠落物为细长物体,事发时有居民正从旁边经过。事发后,张先生将车辆送往4S店维修,"维修费用大概在5000多元,已经走了保险,物业方面称是高空抛物导致的,他们不负责赔偿,建议我走司法程序解决。"张先生说。
  3月20日,华商报记者来到景寓学府小区东区,张先生的车位位于小区10号楼西侧,与楼体间距不到10米,中间隔着一条行人通道,10号楼高33层,共两单元,外墙可见多处瓷砖脱落痕迹。现场,张先生拿出了当时在事发现场车辆旁捡到的月七八厘米长的螺丝,直径约0.5厘米,通过比对,与监控视频中的坠物形状大小基本相同。
  随后,记者来到在小区物业,对于张先生车辆被砸的情况,物业人员表示为一起高空抛物事件,事发后已经报警,目前没法排查出是谁扔的,物业目前能做的就是配合警方进行调查处理。
  华商报记者 于震
【神彩争霸8安卓下载-首页👉👉十年信誉大平台,点击进入👉👉 打造国内最专业最具信赖的彩票平台,为您提供神彩争霸8安卓下载-首页用户登录全网最精准计划软件,APP下载登陆,强大的竞彩网上推荐!!】
Emery stresses 'loyalty' to Villarreal, but has 'not said no' to Newcastle******
MADRID, Nov. 3 (Xinhua) -- Villarreal coach Unai Emery did little to calm the worries of the club's supporters that he could be Newcastle-bound when he spoke to the press following his side's 2-0 win over Young Boys in the Champions League on Tuesday night.。
It had emerged during the day that Emery is the favorite to replace Steve Bruce in the wake of the Saudi Arabian takeover at Newcastle United and the former Arsenal, Valencia and Sevilla coach failed to rule out a return to the Premier League, despite stressing his 'loyalty' to his current club.。
"This is an individual circumstance within the group and I have told club president (Fernando Roig) and the squad. I have been told there is interest, but that has not been transformed in anything else...There is nothing more than this interest and if it become something more (ie an offer), I would speak to the Roig family first," said Emery.。
"If I do get an offer, I can listen to it, or tell the club, but for the moment that is just a hypothesis," insisted the coach, who spoke of his "loyalty" to the owners and the club.。
"Anyone can receive an offer and be grateful that someone is interested in your work," he added.。
Emery admitted he had "not said 'no'" to Newcastle, but insisted the question "was not going to last for long...If there is a decision to be made, I will make it with the agreement of the club. I am only thinking about staying and if there was anything else, we'll see. I'm currently Villarreal coach and tomorrow I will wake up still being Villarreal coach," he concluded.。
Tuesday's win lifted Villarreal to second place in their Champions League group, while they are currently in mid-table in LaLiga after a run of three defeats and a draw from their last four matches. Enditem。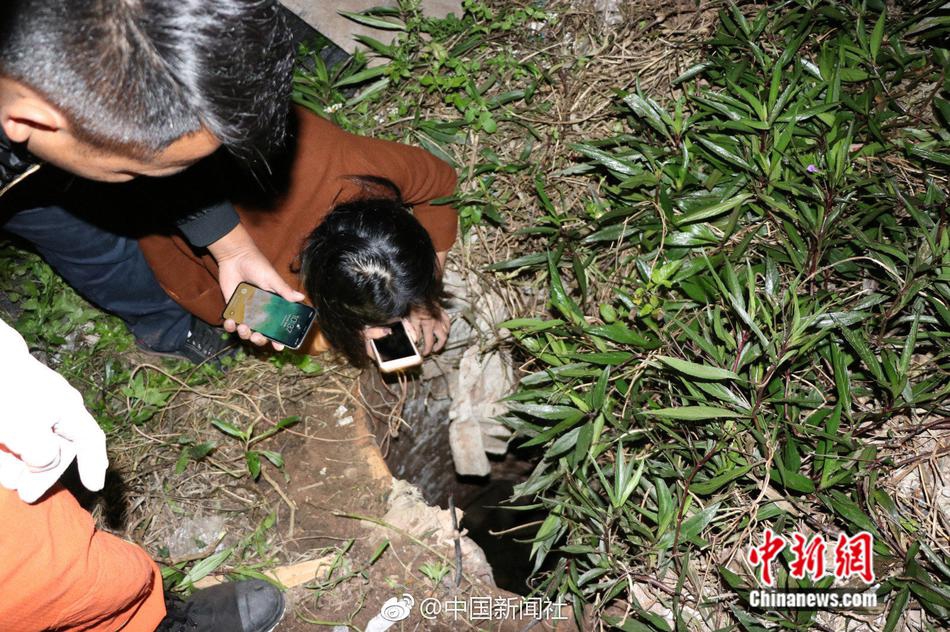 US to send 222 athletes to Beijing Winter Olympics******
The United States will send 222 athletes to the Beijing 2022 Olympic Winter Games, the US Olympic and Paralympic Committee announced on Monday.
The 2022 US Olympic Team features 92 returning Olympians, including four five-time Olympians - Shaun White in halfpipe snowboarding and Lindsey Jacobellis in snowboard cross, Katie Uhlaender in skeleton and John Shuster in curling, said the US Olympic and Paralympic Committee in a statement, adding that eight members of Team USA will compete at their fourth Olympic Winter Games.
The roster of 222 athletes, including 115 men and 107 women, is the second-largest US contingent ever at the Olympic Winter Games, behind the 228-member team at PyeongChang 2018 and equaling the 222 named to the Sochi 2014 team. The 107 women in 2022 will be the largest ever female contingent for Team USA at an Olympic Winter Games, according to the statement.
The 2022 US Olympic Team will also be the sixth US winter delegation with over 200 athletes, with all since 2002.
The youngest member of Team USA in Beijing will be Alysa Liu, who was born on August 8, 2005, and will be only 16 years and 6 months old when she competes in figure skating. The oldest member of Team USA will be Nick Baumgartner, competing in his fourth Olympic Winter Games in snowboarding, who turned 40 on December 17, 2021, said the statement.
"The Olympic Games showcases the best of humanity and sport competition, and Beijing 2022 will be no different. The 222 incredible athletes who make up Team USA are not only ready to compete, but they are ready to make this country proud," said USOPC CEO Sarah Hirshland.
The Beijing Olympic Winter Games will be held from February 4 to 20.
西藏航空:关于发布林芝疫情客票免费退改的通知
1.中国人口正经历前所未有大转折:负增长如何应对
2.空客直升机向巴西客户交付首架ACH160
3." width="600" height="200">
4.匈牙利逃离欧洲困境有支撑:俄罗斯供气 中国大额投资